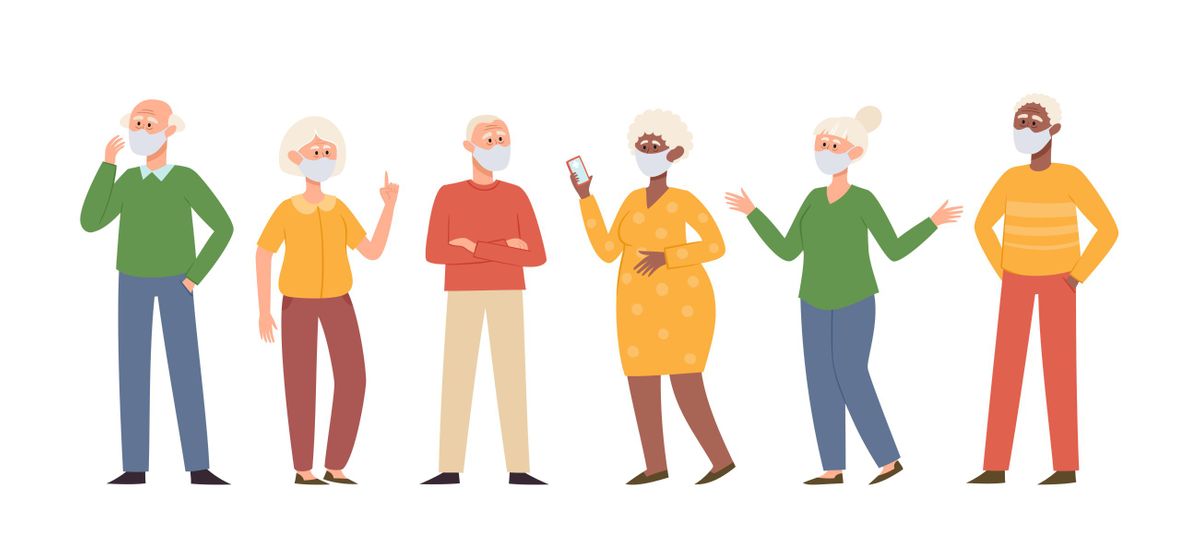 Those who are eligible to get vaccinated right now include:
Alaskans age 65 and above
Healthcare workers (see eligibility criteria below for details)
Long-term care residents and staff (see eligibility criteria below for details)
CLICK HERE TO SEE AVAILABILITY FOR JANUARY 22ND
Vaccine managed by  the Alaska Tribal Health System, U.S. Department of Veterans Affairs (VA) and the U.S. Department of Defense may have different eligibility criteria. Vaccine doses will be distributed throughout Alaska in a series of phases. Over time, everyone who wants to be vaccinated will be able to get vaccinated.
FAQ's
Updated January 13, 2021
Who can get the vaccine now, and when will it be able to?
Supply is very limited at this time. Most of the people who may currently receive the vaccine are hospital based healthcare workers. Vaccine will be available to more groups of people over time. As we receive more vaccine, everyone who would like to get vaccinated will be able to.
Groups that will be eligible soon Planning Phase 1a, Tier 3 (vaccine clinics starting January 4, 2020)
The following tier is further outlined in the Alaska Vaccine Allocation Advisory Committee notes (PDF).
Individuals who fall within Tier 3 will be able to schedule a vaccination appointment at identified Tier 3 vaccination clinics. Tier 3 vaccination clinic appointments can be made starting December 30th at covidvax.alaska.gov. Vaccination clinics will not begin until January 4th. Additional clinic appointments will be added as additional vaccine is available. This tier includes:
Workers in health care settings at highest risk of contracting COVID-19 who are essential to the health care infrastructure and who regularly provide health care services that cannot be postponed or provided remotely. To be a qualifying worker in a health care setting, you must meet all of the following criteria:

Have direct patient contact, or have direct contact with infectious materials from patients; and,
Provide essential services in a health care setting that cannot be offered remotely or performed via telework; and,
Provide a service in a health care setting that cannot be postponed without detrimental impact to the patient's short-term or long-term health outcomes.

This Tier applies to licensed, certified, and other workers in health care settings in the State of Alaska, who meet the above criteria. This includes direct support professionals who provide personal care or home and community-based services, laboratory technicians, phlebotomists, and workers performing COVID testing.
For further guidance in defining this tier, review the Alaska Vaccine Allocation Advisory Committee notes.
What process decides who gets the vaccine first?
The Alaska Vaccine Allocation Advisory Committee is comprised of Alaska clinicians, ethicists, and other health professionals. The committee reviews scientific data and uses clinical knowledge to provide recommendations on the appropriate allocation of limited COVID-19 vaccine supplies in Alaska.
Where will I get vaccinated?
For now, the Alaska COVID Vaccine Task Force and vaccine providers are working together to get the vaccine to people who are currently eligible to receive it. Harry Race will be providing vaccines to the public as more become available.
Is a COVID-19 vaccine safe?
COVID-19 vaccine safety is a top priority. No steps are skipped during the clinical trial process for COVID-19 vaccine. Vaccine safety checks are in progress and will continue as long as a vaccine is available. Vaccine safety is complicated and important, and questions are expected and healthy.
Learn more about the V-safe after-vaccination health checker and how to report side effects in the Vaccine Safety Application V-Safe Information Sheet (PDF).
Will the vaccine be effective?
A safe and effective COVID vaccine is an important tool for ending the global pandemic. Vaccines can protect individuals in different ways. Vaccines also protect the people around you - including Alaska's healthcare workers and their patients.
The Food and Drug Administration (FDA) authorizes vaccines after they pass several clinical trials. Scientists are using clinical trials to test the COVID vaccine's effectiveness. These clinical trials require thousands of people and months of data. The vaccine development is faster than normal because some steps are being done at the same time instead of one after another. Learn more about FDA's Emergency Use Authorization authority and watch avideo on what an EUA is.
The FDA authorized the Pfizer vaccine to be made available on December 11, 2020. The FDA authorized the Moderna vaccine on December 18, 2020.
In Phase 3 clinical trials, data showed:
Moderna vaccine: 94.1% effective at preventing COVID-19
Pfizer vaccine: 95% effective at preventing COVID-19